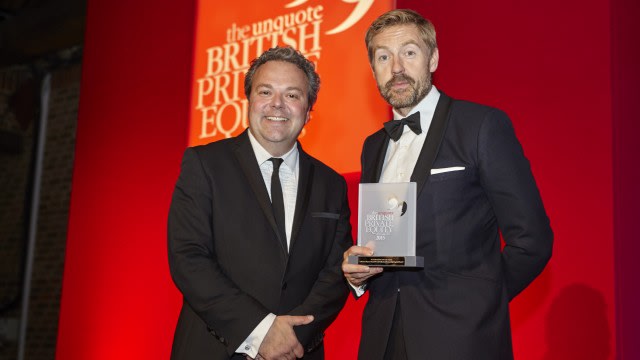 Inflexion Private Equity
Fundraising of the Year
Inflexion Private Equity's ambitious simultaneous raise of its fourth buyout fund and newly-created Partnership fund, which collectively raised £1bn in just five months without a placement agent, saw the GP take home the fundraise of the year award.
This year the fundraising category was hugely competitive, highlighting the strong returning investor appetite for the asset class. While many GPs took advantage of investors' need to redistribute recently returned capital, Inflexion's ability to collect £650m and £400m for two funds is a clear reflection of the GP's past performance.
Furthermore, the way in which Inflexion ran the process has been highlighted as open and confident – one that is more concerned with establishing long term partnerships rather than simply collecting cash.
Judges said: Inflexion's innovation and its execution of this double fundraising puts the firm miles ahead of its peers